News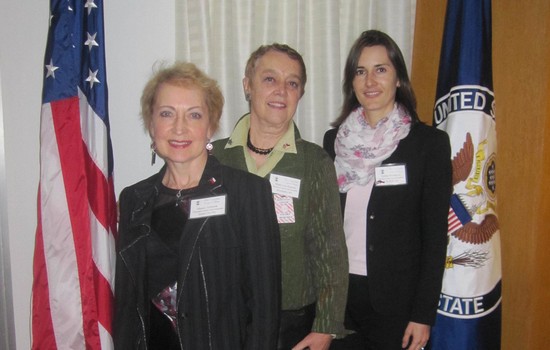 Consular Corp College Symposium
Posted on: December 16, 2015
Washington, D.C. (November 20, 2015) -- Lenka Horakova, Honorary Consul of the Czech Republic, attended the Consul Corps College Symposium held in Washington, D.C. on November 18-20, 2015.


The symposium brought together foreign consular officers for professional information exchange, consular training and networking. The attendees of the 2015 Symposium were granted unprecedented access to State Department venues, officials and trainers.

The Consular Corps College, founded in 1969, is a non-profit, non-political professional society organized by and for consuls. Its objective is to bring consular officers together, serve as a channel of information about consular affairs and to enhance our professional effectiveness.